Biomass, RDF or sludge pelleting
Pelleting as a thickening and shaping process involves squeezeing the raw material and move it through the die holes. High pressures give the shape to shredded biomass and high temperature and the addition of water binds the pellets and gives them hardness. Such material is great for energy purposes.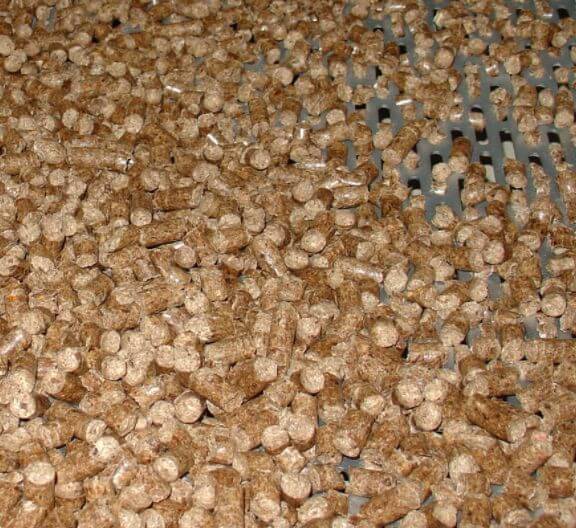 Biomass, RDF or sludge pelleting
The offered pelleting lines include:
Magnetic separator
Pellet mill buffer tank,
Pellet mill feeder,
Conditioner
Pellet press
Pellet cooler with fan and cyclone,
Pellet sifter,
Transport devices,

The technological lines offered have capacities from 1 to 4 t / h and a multiple of.
Pellet mill consists of a pellet press, conditioner and feeder. Pellet presses for biomass, RDF or sludge are made as twin-engine. The belt transmission used ensures smooth drive transmission. As standard, presses are equipped with an automatic lubrication unit, a front screw feeder and an electric lift facilitating die and rollers replacement. The task of the feeder is even feeding of raw material to the granulation press.
The conditioner is a type of mixer in which the raw material can mix with steam, water and other additives.
The pellet mill is a safe device in which a number of blockades and sensors are used whose task is to protect the operators and the device itself.
Optionally, an automatic control system is provided with the granulator to ensure continuous control of the granulation process, optimal load and operating parameters of the granulator.
Basic parameters of TESTMER pellet mill .
| Type | Średnica matrycy [mm] | Moc [kW] |
| --- | --- | --- |
| PD-5T | 360 | Do 65 |
| PD-10T | 420 | Do 120 |
| PD-15T | 550 | Do 180 |
| PD-20T | 700 | Do 220 |
| PD-30T | 850 | Do 264 |
We offer pellet mills with ring dies best suited to feed production.
We are a producer of dies and rolls, which ensures efficient and short delivery of spare parts for our customers.
The parameters of the pellet mill are closely related to the processed raw material, therefore we consider each project individually, setting up the line so as to obtain the required parameters with minimal power consumption.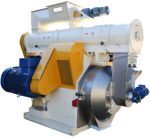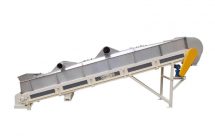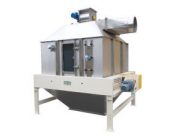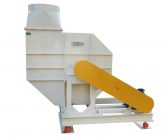 TESTMER - professional solutions for the feed production market
TESTMER WARSZAWA S.A. is the market leader in the production of technological lines for feed production in Poland. From 1991 we installed over 100 lines in Poland, Belarus, Ukraine, Russia, Italy and the Czech Republic.
The basic machine used in the feed production line is a pellet press. TESTMER started production of pelleting presses in 1991 and since then expanded its offer to include all machines related to the feed production process.
We offer warranty and post-warranty service for the feed production equipment purchased from us. Spare parts needed for the proper operation of the devices are produced by our specialized crew in our factory.
Our references are a long-term
cooperation with dozens of
clients