The task of the magnet separators is to separate ferromagnetic bodies from loose or peletized materials. Especially it works as a protection in crushing and pelleting lines. Separators do not damage the material being cleaned. They are made of stainless steel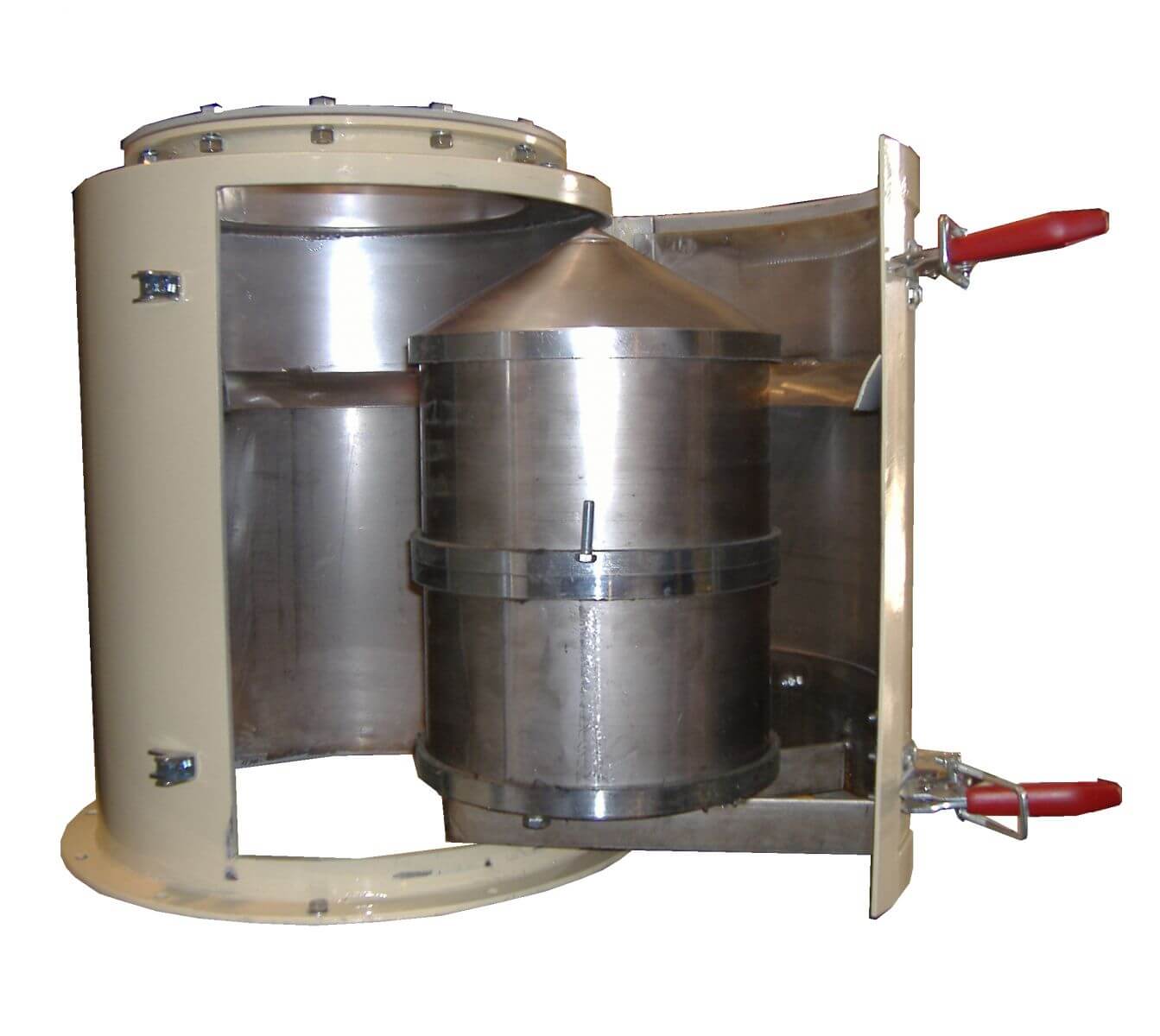 The magnetic separator is an effective device that does not require external  enery   

The capacity of the separator is determined by its diameter.
The basic parameters of magnetic separators for animal feed are presented below:
| Type | Diameter [mm] | Flow rate [t/h] * |
| --- | --- | --- |
| WMS-150 | 150 | till 15 |
| WMS-200 | 200 | till 35 |
| WMS-250 | 250 | till 70 |
| WMS-300 | 300 | till 90 |
| WMS-350 | 350 | till 110 |
* – The flow rate is indicative for wheat grain. It may vary depending on the density of the material, humidity and its mechanical parameters.
When used for such media as biomass or other low density, the throughput will be about 3-5 times lower. For light media it is recommended to choose oversized separators.
We manufacture separators based on proven and durable magnetic components 

We carry out service inspections of magnet separators in terms of achieving the required magnetic field size of TESTMER devices and other manufacturers.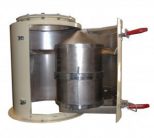 TESTMER - professional solutions for the feed production market
TESTMER WARSZAWA S.A. is the market leader in the production of technological lines for feed production in Poland. From 1991 we installed over 100 lines in Poland, Belarus, Ukraine, Russia, Italy and the Czech Republic.
The basic machine used in the feed production line is a pellet press. TESTMER started production of pelleting presses in 1991 and since then expanded its offer to include all machines related to the feed production process.
We offer warranty and post-warranty service for the feed production equipment purchased from us. Spare parts needed for the proper operation of the devices are produced by our specialized crew in our factory.
Our references are a long-term
cooperation with dozens of
clients