Biomass, RDF or sludge processing technologies
The purpose of raw material processing is waste utilization leading to obtaining energy raw material for heating purposes or obtaining a commercial organic-mineral preparation in the form of pellets As a raw material are used: sawdust, wood chips, straw, RDF, digestate sludge from biogas plant (digestate) or other.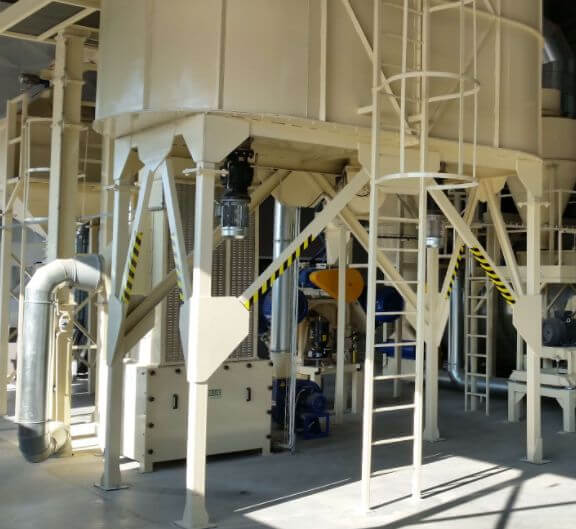 Biomass processing technologies
TESTMER is a producer of devices and complete technological lines for biomass processing with capacities from 0.5 to 4 t / h. We carry out turnkey installations. We provide help, service and support.
The processed biomass is subjected to processes such as:
pre-milling (shredding)  this applies to chips, sawmill and carpentry wastes or other material so as to reduce and unify the dimensions of the material to 30 mm.
drying – applies to materials whose humidity exceeds 15%.
milling –  to obtain a homogeneous, comminuted mass of raw material of not more than 1 mm
pelleting – giving raw materials the required shape
storage – cleaning, storage, confectioning,
Each of these processes is described below.
Biomass – especially forestry as well as sawmill waste are of considerable size and their further reduction is required. Chippers or  shreders perform this task. Their size and power depends on the type and condition of the material. Carps require wood chippers with larger dimensions and power than sawmill waste.
Chippers allow obtaining raw material with a size less than 30 mm, which allows it to dry quickly.
After comminute the raw material must be dried from typical sawmill or forest humidity, i.e. 50-60%, to the moisture required for further processing. It is 12-15%. The following are used as dryers:
drum dryers – up to 2 t / h capacity,,
fluidized bed dryers – with a capacity of 1 to 4 t / h.
The drying process takes place with hot exhaust gases. The use of biomass waste as a heating material.
The dryers are equipped with furnice, fans and cyclones.
For low capacities, biomass moisture control can be done manually. Higher capacities (over 2 t / h) require the use of automatic moisture control.
The milling of dried mass of various sizes is aimed at creating a homogeneous material.
Special construction hammer mills are used for milling. Due to the properties of the raw material, hammer mills must have a reinforced structure of bearings and housing and have the ability to accurately fragment the raw material into particles smaller than 1 mm. The power of shredders manufactured by TESTMER is adapted to the required capacity and ranges from 15 to 160 kW.
The use of pneumatic transport to supply the material to the mill and receive from the mill allows for easier and non-blocking transport and reduction of pollination zones.
Pelleting as a thickening and shaping process involves pumping the prepared biomass through the holes of the dies. At the beginning of the pelleting process, material should have a moisture content of about 15%. At this moisture, pelleting process runs optimally. Lower moisture requires that you add water or steam to the pellet mill conditioner.
The biomass pelleting is a process that requires considerable power. Unit power from 50 to 100 kW / t. That is why TESTMER produces specially reinforced granulators for biomass granulation with capacities from 60 to 264 kW.
They are characterized by a special dies and roll construction adapted to the type of raw material.
Wood, straw, digestate – each of these materials has different properties, whose parameters we take into account in the design and production of dies and rolls.
After pelleting, the pellets have a temperature above 80˚C and have increased humidity.
To be able to store it, it is necessary to cool it to a temperature about 5 ˚ above ambient temperature. The pellet cooler fulfills this task.
TESTMER manufactures coolers in versions adapted to the line capacity and hall dimensions.
The pellets after drying and cooling are ready for storage.
Vibration or rotary separators are used to give it an aesthetic appearance and to separate dust and small parts.
TESTMER is a producer of both types of separators whose capacity is adjusted to the capacity of the granulator. The separated material is not lost and can be returned to production.
Pellets can be stored in a flat warehouse, in silos or expeditionary bins from where they can be easily loaded onto means of transport.
The finished pellets are often packed in 5, 10, 15, 20 and 25 kg bags or in Big Bags. TESTMER offers lines for packaging in sacks and big bags.
We encourage you to familiarize yourself with the entire TESTMER offer.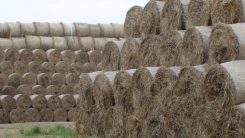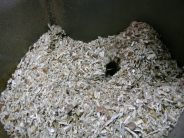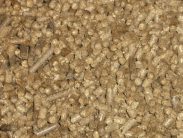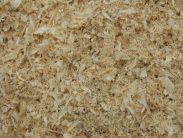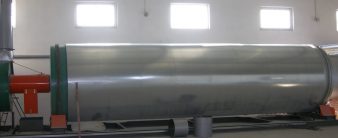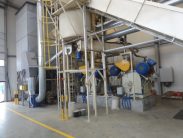 TESTMER - professional solutions for the feed production market
TESTMER WARSZAWA S.A. is the market leader in the production of technological lines for feed production in Poland. From 1991 we installed over 100 lines in Poland, Belarus, Ukraine, Russia, Italy and the Czech Republic.
The basic machine used in the feed production line is a pellet press. TESTMER started production of pelleting presses in 1991 and since then expanded its offer to include all machines related to the feed production process.
We offer warranty and post-warranty service for the feed production equipment purchased from us. Spare parts needed for the proper operation of the devices are produced by our specialized crew in our factory.
Our references are a long-term
cooperation with dozens of
clients