Centrifugal fans have been used in aspiration systems for pellet coolers manufactured by TESTMER as well as aspiration and ventilation systems other producers.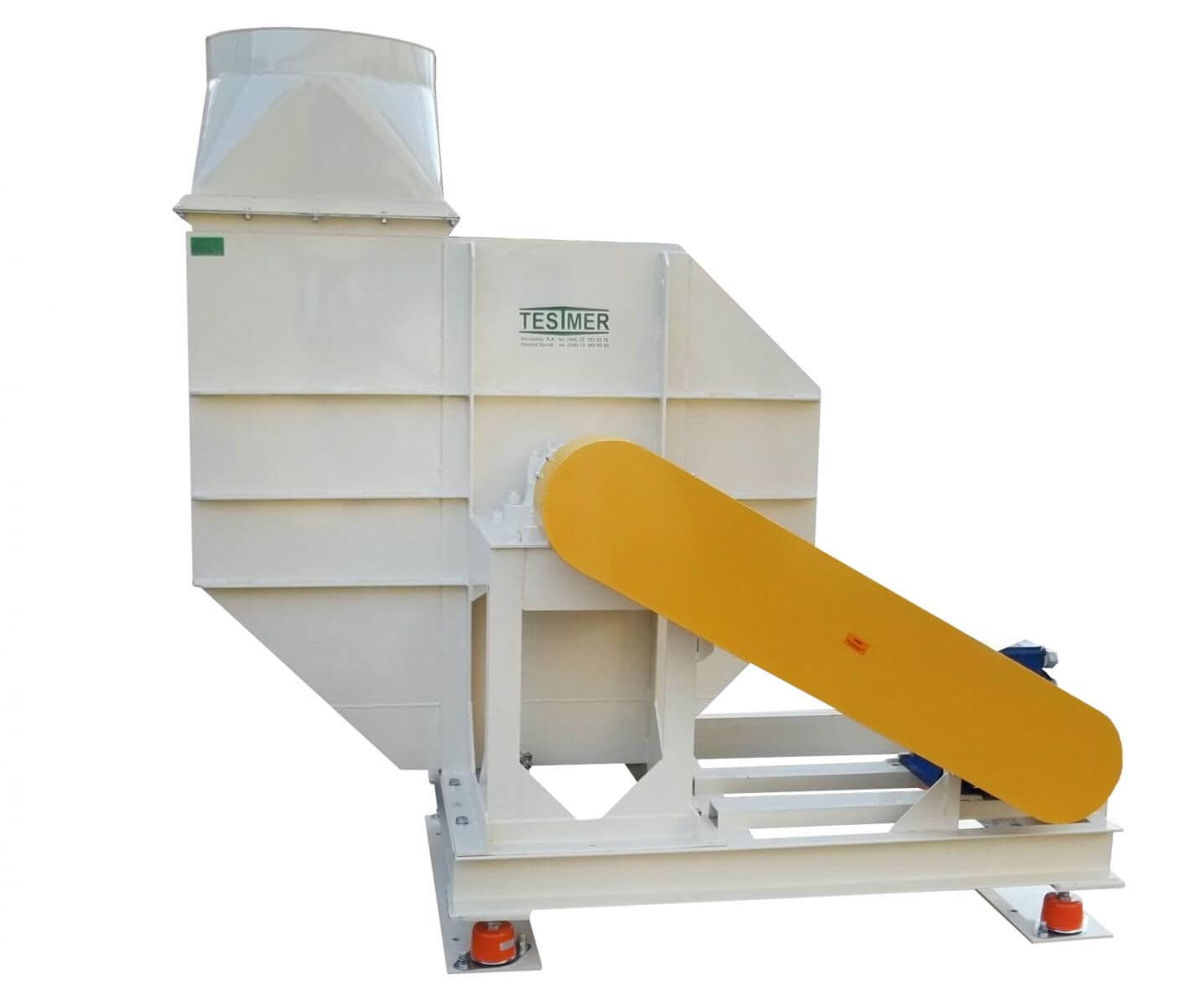 The fans are produced in two basic versions:
fans with a rotor mounted directly on the motor axis type WP,
fans with a rotor mounted on an intermediate bearing shaft, with a drive carried by a WPS type belt transmission.
Adapting to customer requirements, we can make fans left and rightn (depending on the direction of the air flow) with a vertical or horizontal outlet. 

The fans can be optionally:
supplied with a frame with vibration isolators,
insulation,
equipped with bearing temperature sensors.
On request, we provide fans that meet ATEX standards 

TESTMER fan parameters.
| Type | Drive power [kW] |
| --- | --- |
| WP-20 | 2,2 |
| WP-22.4 | 4,0 |
| WP-25, WP-35.5 | 5,5 |
| WP-40 | 11,0 |
| WPS-50 | 22,0 |
| WPS-63P,  PS AX63S | 22,0 |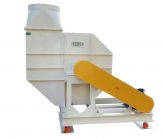 TESTMER - professional solutions for the feed production market
TESTMER WARSZAWA S.A. is the market leader in the production of technological lines for feed production in Poland. From 1991 we installed over 100 lines in Poland, Belarus, Ukraine, Russia, Italy and the Czech Republic.
The basic machine used in the feed production line is a pellet press. TESTMER started production of pelleting presses in 1991 and since then expanded its offer to include all machines related to the feed production process.
We offer warranty and post-warranty service for the feed production equipment purchased from us. Spare parts needed for the proper operation of the devices are produced by our specialized crew in our factory.
Our references are a long-term
cooperation with dozens of
clients