Distributors of raw materials
Two-way, three-way or multi-way flow distributors are intended for directing a flow of loose material or granulate to a selected way. Distributors may be used only in places where the material falls under gravity. They are used in feed factories, cereal warehouses, mills and pellet, biohumus, compost and many other plants.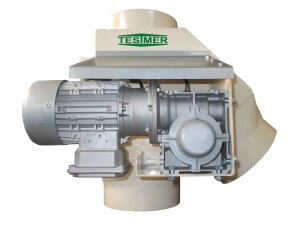 Due to the number of directions the material can be directed to, we make:
two-way,
symmetrical and asymmetrical distributors,
three-way distributors,
multi-way rotary pipe distributors   Ø 150 – Ø 250   4  – 16 outlets.
Depending on the requirements, the distributors can be implemented as:
hand-operated,
pneumatic,
electric,
Each distributor can be made of ordinary steel – painted, galvanized or stainless steel.
The distributor are equipped with flow direction sensors from reputable companies as standard. 

Optionally, we offer intermediate elements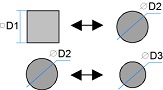 The manifolds can be supplied with equipment that meets ATEX standards.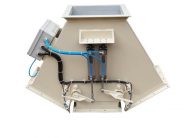 TESTMER - professional solutions for the feed production market
TESTMER WARSZAWA S.A. is the market leader in the production of technological lines for feed production in Poland. From 1991 we installed over 100 lines in Poland, Belarus, Ukraine, Russia, Italy and the Czech Republic.
The basic machine used in the feed production line is a pellet press. TESTMER started production of pelleting presses in 1991 and since then expanded its offer to include all machines related to the feed production process.
We offer warranty and post-warranty service for the feed production equipment purchased from us. Spare parts needed for the proper operation of the devices are produced by our specialized crew in our factory.
Our references are a long-term
cooperation with dozens of
clients