Technological weighing lines
Dosing ingredients is one of the most important stages in the animal feed production process. Obtaining a animal feed with the desired composition requires precise dosing and weighing of each raw material. The percentage of raw materials in the finished feed can range from 0.01% to 50%.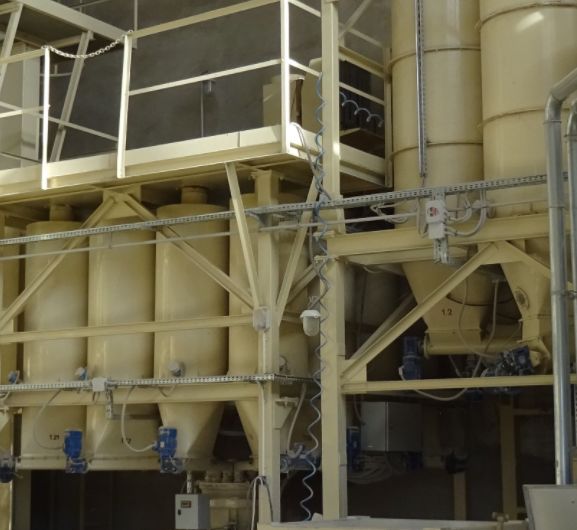 Technological weighing lines
Due to the amount of raw materials, we detail:
macro raw material weighing lines,
lines for weighing mineral additives   (salt, chalk),
lines for weighing micro additives  (enzymes, vitamins),
TESTMER offers dosing systems adapted to the raw materials used and their amounts in the recipe ensuring the highest quality and repeatability of the process.
The weighing line consists of:
tanks for raw steel or stainless steel with loading devices, the size of which tanks depending on the raw material is from 0.5 to 80 m3
dosing system adapted in size and parameters to the dosed ingredients, equipped with slide gate,
batch scales with a range from 5 to 3000 kg, equipped with 3 or 4 load cells,
scales emptying equipment – butterfly valves, chain conveyors.
The size of scales is each time selected to obtain the required weighing accuracy. The scales contain a large inspection door that allows cleaning and servicing.
To ensure better material flow of material, the part of scale which comes in contact with the raw material are made of stainless steel.
Weighing systems are fully automated and become one of the elements of the computerized control system for the entire production. It allows you to remember recipes, current or historical information of the raw materials used, production lists, all in accordance with the applicable HACCP system.
The proposed solutions are comfortable, safe to use and user-friendly.
We suggest you to read the entire TESTMER offer.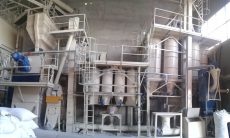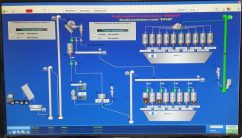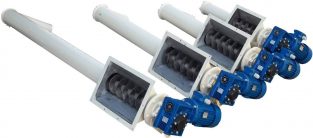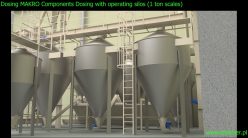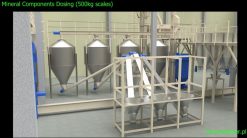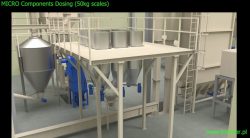 TESTMER - professional solutions for the feed production market
TESTMER WARSZAWA S.A. is the market leader in the production of technological lines for feed production in Poland. From 1991 we installed over 100 lines in Poland, Belarus, Ukraine, Russia, Italy and the Czech Republic.
The basic machine used in the feed production line is a pellet press. TESTMER started production of pelleting presses in 1991 and since then expanded its offer to include all machines related to the feed production process.
We offer warranty and post-warranty service for the feed production equipment purchased from us. Spare parts needed for the proper operation of the devices are produced by our specialized crew in our factory.
Our references are a long-term
cooperation with dozens of
clients